Visakhapatnam, also known as Vizag, is a coastal city in the state of Andhra Pradesh. It is one of the oldest port cities in India and a major tourist destination in South India. Vizag has a rich history, culture, and natural beauty that attract visitors from all over the world. One Day Visakhapatnam Sightseeing Trip By Private Cab
In this article, we will explore some of the best places to visit in Vizag, the significance of the city, the best time to visit, why you should visit, things to do, and some frequently asked questions. Places to Visit in Wayanad
Significance of Vizag
Vizag is a significant city for many reasons. It is the financial capital and the new state capital of Andhra Pradesh. It is also the headquarters of the Eastern Naval Command and the home to the oldest shipyard in India. Visakhapatnam is a hub for various industries, such as steel, petroleum, pharmaceuticals, and information technology. Visakhapatnam is also known for its educational institutions, such as Andhra University, Indian Institute of Management, and Indian Maritime University.
Vizag has a rich cultural heritage that reflects its diverse history. It has been ruled by various dynasties, such as the Kalinga, Pallava, Chola, Gajapati, Vijayanagara, and Jeypore kingdoms. It has also been influenced by European powers, such as the French, British, and Dutch. Visakhapatnam has many temples, mosques, churches, and monuments that showcase its religious and architectural diversity. Visakhapatnam also celebrates many festivals, such as Visakha Utsav, Ratha Saptami, Ugadi, Dasara, Diwali, Christmas, and Eid.
Vizag is blessed with natural beauty that makes it a paradise for nature lovers. It has a long coastline with many pristine beaches, such as RK Beach, Yarada Beach, Rushikonda Beach, and Bheemili Beach. It also has many hills, valleys, caves, waterfalls, and wildlife sanctuaries that offer scenic views and adventure activities. Some of the popular natural attractions in Visakhapatnam are Kailasagiri Hill Park, Borra Caves, Araku Valley, Katiki Waterfalls, Simhachalam Temple Hill, Indira Gandhi Zoological Park, and Dolphin's Nose.
Best Time to Visit Vizag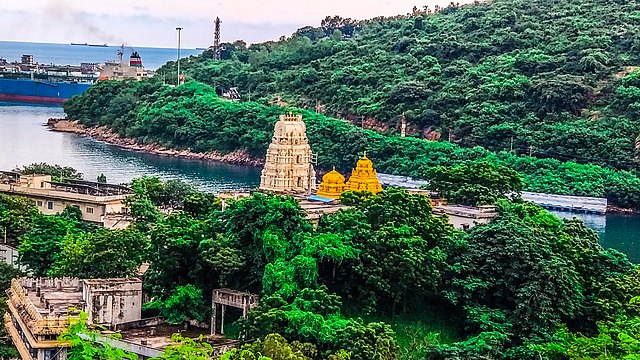 The best time to visit Vizag is from October to March when the weather is pleasant and cool. The temperature ranges from 15°C to 27°C during this period. This is also the peak season for tourism as many festivals and events are celebrated during this time. You can enjoy the beach activities, sightseeing tours, cultural programs, and shopping in Vizag during this season.
The summer season from April to June is very hot and humid in Vizag. The temperature can go up to 41°C during this time. This is not a good time to visit Visakhapatnam as you may feel uncomfortable and exhausted due to the heat. However, if you still want to visit Vizag during this time, you can explore some of the hill stations and waterfalls nearby that offer some relief from the heat.
The monsoon season from July to September brings heavy rainfall to Visakhapatnam. The temperature drops to 26°C to 35°C during this time. The rain may cause some inconvenience for travelling and sightseeing in Vizag. However, the rain also enhances the beauty of the natural attractions in Vizag by making them more green and fresh. You can also witness some spectacular views of the sea and the sky during this time.
Why Visit Vizag
There are many reasons why you should visit Visakhapatnam at least once in your lifetime. Here are some of them:
Visakhapatnam offers a unique combination of urban development and natural beauty. You can experience both the modern amenities and the rustic charm of Vizag.
Visakhapatnam has something for everyone. Whether you are looking for relaxation or adventure, culture or history, spirituality or entertainment, you will find it in Vizag.
Visakhapatnam is a budget-friendly destination. You can find many affordable options for accommodation, food, transport, and shopping in Vizag.
Visakhapatnam is a safe and friendly city. You will find the people of Vizag very hospitable and helpful. You will also feel secure and comfortable in Vizag.
Visakhapatnam is a gateway to many other attractions in Andhra Pradesh. You can easily access other places of interest from Vizag by road or rail.
Things to Do in Vizag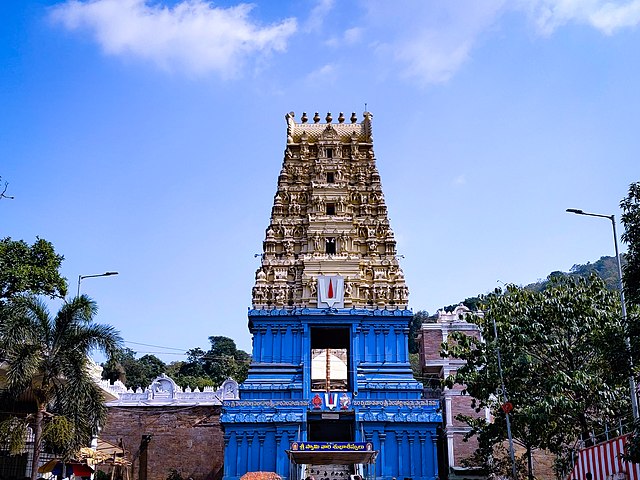 There are many things to do in Visakhapatnam that will make your trip memorable and enjoyable. Here are some of them:
Visit the INS Kursura Submarine Museum on RK Beach. This is one of the first submarine museums in South Asia that displays a decommissioned submarine of the Indian Navy. You can learn about the history and functioning of the submarine and also enter inside it.
Explore the Borra Caves in Araku Valley. These are the largest and deepest caves in India that are made of natural karstic limestone. You can marvel at the stalactite and stalagmite formations and the colorful lighting effects inside the caves.
Enjoy a ropeway ride to Kailasagiri Hill Park. This is a beautiful park on a hilltop that offers panoramic views of the city and the sea. You can also see the giant statues of Shiva and Parvati, a floral clock, a toy train, and a titanic view point in the park.
Relax at the Yarada Beach near Dolphin's Nose. This is one of the most serene and secluded beaches in Vizag that is surrounded by hills on three sides and the sea on the other. You can enjoy the golden sand, the clear water, and the stunning sunrise and sunset at this beach.
Visit the Simhachalam Temple on a hill near Vizag. This is one of the most famous temples in Andhra Pradesh that is dedicated to Lord Narasimha, an incarnation of Lord Vishnu. The temple has a unique architecture and a rich history. The idol of Lord Narasimha is covered with sandalwood paste throughout the year except on one day when it is revealed to the devotees.
Must See Tourist Places in Vizag
There are many tourist places in Vizag that you must see during your visit. Here are some of them:
RK Beach: This is the most popular and lively beach in Vizag that attracts many visitors. You can enjoy various activities like swimming, surfing, boating, and camel riding on this beach. You can also see many attractions like the INS Kursura Submarine Museum, the Visakha Museum, the War Memorial, and the Aquarium on this beach.
Araku Valley: This is a scenic hill station near Vizag that is famous for its coffee plantations, tribal culture, and natural beauty. You can visit many attractions like the Borra Caves, the Katiki Waterfalls, the Tribal Museum, and the Padmapuram Gardens in this valley. You can also enjoy a train ride from Vizag to Araku that passes through many tunnels and bridges.
Rushikonda Beach: This is another beautiful beach in Vizag that is ideal for water sports and adventure lovers. You can indulge in activities like jet skiing, windsurfing, parasailing, and banana boat riding on this beach. You can also enjoy the scenic views of the hills and the sea from this beach.
Indira Gandhi Zoological Park: This is one of the largest zoological parks in India that is spread over 625 acres of land. You can see more than 800 animals and birds of different species in this park. You can also enjoy a safari ride or a toy train ride in this park.
Dolphin's Nose: This is a huge rocky headland that resembles a dolphin's nose. It is located near Yarada Beach and offers a spectacular view of the sea and the city. It also has a lighthouse that guides the ships entering the port.
FAQs of Vizag
Here are some frequently asked questions about Vizag:
Q: How to reach Vizag?
A: You can reach Vizag by air, rail, or road. Places to Visakhapatnam has an international airport that connects it with major cities in India and abroad. Vizag also has a railway station that is well connected with other parts of India by various trains. Vizag is also accessible by road from nearby cities by buses or taxis.
Q: What are some good hotels to stay in Vizag?
A: There are many good hotels to stay in Vizag that suit different budgets and preferences. Some of them are:
Novotel Visakhapatnam Varun Beach: This is a 5-star hotel that offers luxurious rooms with sea views, a rooftop pool, a spa, and multiple dining options.
The Park Visakhapatnam: This is another 5-star hotel that offers elegant rooms with sea views, a private beach, an outdoor pool, a spa, and several restaurants and bars.
Dolphin Hotel: This is a 4-star hotel that offers spacious rooms with city views, an outdoor pool, a fitness center, and a multi-cuisine restaurant.
Ginger Hotel Visakhapatnam: This is a 3-star hotel that offers modern rooms with city views, a fitness center, a cafe, and free Wi-Fi.
OYO Rooms RK Beach Road: This is a budget hotel that offers cozy rooms with basic amenities, free breakfast, and free Wi-Fi.
Conclusion of Vizag
Vizag is a city that has something for everyone. Visakhapatnam has a blend of urban development and natural beauty, culture and history, spirituality and entertainment. Vizag has many places to visit that will make you fall in love with the city. It has many things to do that will make you enjoy your trip.
It has many local delicacies to try that will make you savor the taste of the city. Vizag is a city that will make you want to come back again and again. We hope you find this article helpful and interesting. Have a wonderful trip to Vizag!